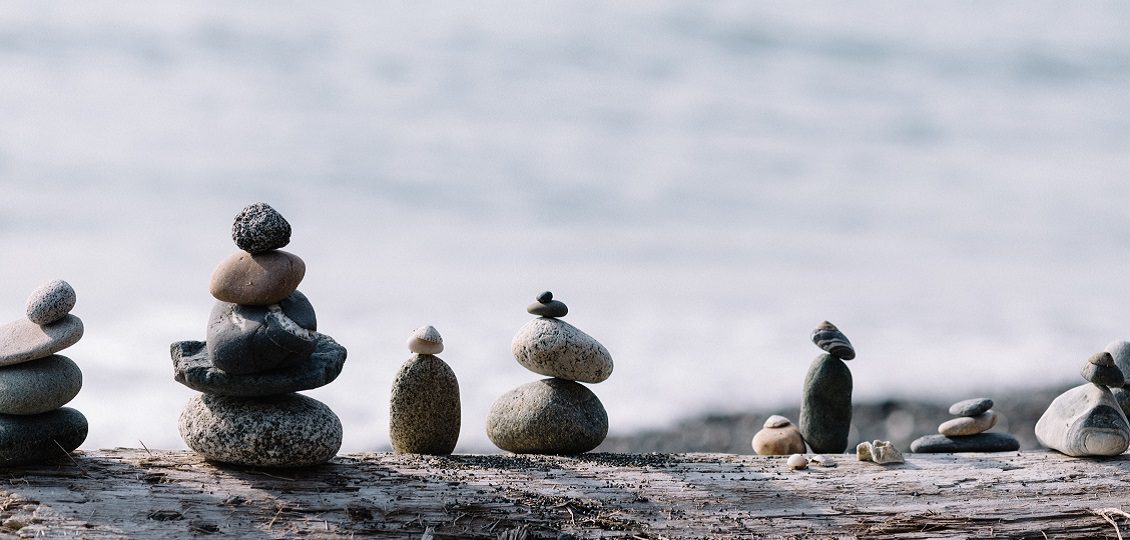 By Susan Keane
The mindful movement is gaining momentum and businesses are becoming aware of its benefits and potential. The challenge lies in transferring mindfulness skills and practice to the workplace.
As a practitioner, I first ask clients about their expectations and commitment to a mindfulness programme.  This leads to reflection on the resources and time required to implement a sustainable workplace mindfulness programme.
Limitation of once off mindfulness training
There is a common misconception that once trained, results follow in the shape of changed behaviours, attitudes and related benefits.
Learning mindfulness is the beginning of the journey. If an organisation is serious about wanting change and cultivating positive attitudes through a sustainable workplace mindfulness programme, training needs to be part of the organisation's long-term development plan.
Training is just part of the process.  Creating the context for learning, practice and a framework for incorporation of mindfulness into the daily activities of a business is crucial to the success of a sustainable workplace mindfulness programme.
Sustainable Workplace Mindfulness Programme
In an organisation committed to a sustainable workplace programme, mindfulness ultimately permeates everything.
A mindful environment fosters more self-reflection and less rumination. It promotes personal responsibility around decision making and action. It encourages everyone in the organisation to check in.  "Am I Ok with this?"  Are decisions being made for the greater good?
Mindfulness, once anchored has profound effects.  A cultural shift takes place.  Is your organisation ready for it?
Business Case
In addition to changing culture and attitudes, the business case for good mindfulness practices is clear.
There is a strongly positive correlation between wellness and resilience.  While statistics reflect increasing stress as a growing issue in the general population, a positive environment which encourages good mental health is good for employees and for business.
Mindfulness needs to be part of an organisational development plan.  A mindful culture needs to be supported.
How to implement a sustainable mindfulness programme
MBI (Mindfulness Based Intervention) programmes provide a framework and tools for successful mindfulness training in an organisation.  Equally important is designing the plan for incorporation of mindfulness into daily business life.
Mindfulness is a powerful tool that certainly enhances emotional flexibility, reduces stress and supports mental wellbeing.
However, implementing a sustainable workplace mindfulness programme requires time, commitment from participants to practice, and an environment that promotes mindful business practices.
Below is a checklist I developed to discuss and help your company self-audit and determine its commitment to implementing a mindfulness programme.
Checklist
What is the motivation behind implementing a mindfulness-based intervention programme (MBI)?
Who in the organisation is driving it? senior leadership? management? employees?
How will managers be supported in promoting mindfulness into daily practices?
What training will managers/supervisors require to promote and embed mindfulness?
Is senior leadership embracing the MBI? Have executives committed to participating in and supporting the programme?
Are employees consulted on the proposed initiative?
Is the MBI targeted at all employees?
What communications are being used to promote the MBI programme? Is it top down, bottom up, is mindfulness an agenda item on check-in/team meetings?
What supports are in place to support employees who want to attend the MBI programme?
What programme structure best suits the business' needs?
What business practices can the organisation put in place to support a mindfulness programme?
How over the long-term will the company support mindfulness?
What type of changes in behaviours and attitudes are the businesses expecting from implementing an MBI?
What evaluation system will be put in place to track changes in behaviours, attitudes and engagement over time?
Does the company have long-term plans for growing mindfulness in the organisation? Has the company considered the cultural impact of mindfulness?
What processes are in place to manage challenges? What are the expected challenges?
What screening system is in place for participants before the programme?
What support structure is in place for employees who may encounter difficulties during the training?
Does the company have an EAP service?
b. Can it provide access to an independent counselling service?
c. Are Mental Health First Aiders on site?
This checklist provides an insight into the reasoning and resources required to implement a sustainable workplace mindfulness programme.
Conclusion
For companies who are interested in mindfulness, I recommend a reflection meeting to explore the benefits of workplace MBIs, its potential for your organisation, the how, and the commitment required to implement a sustainable MBI.
If interested in arranging a meeting with me to explore this checklist tool, please contact me [email protected]