by HRHQ Editorial Team Bank of Ireland has announced a new partnership with Family Carers Ireland to provide supports and resources for colleagues in Ireland...
by Judy Liu, Training Manager, Hays, Asia Around 30 years ago there was a surge in the number of expat packages being offered to employees...
by Nóra Cashe, Litigation Manager at Peninsula Your business can only succeed if you manage the risks around employing staff. Your employees benefit from a range...
by Alan Matthews One of the main questions I get from managers is how to deal with underperforming team members. Of course, what counts as...
by Jan Richards "How do you make sure people on your team are working on the group's goal, and haven't veered off track to work on...
by David McCauley Associate, Employment, Pensions and Incentives Group at McCann FitzGerald LLP Many employers routinely consider the award of bonuses to their staff at...
by Colm Rafferty, Partner, head of Maples and Calder's Corporate team, Maples Group Dublin office The Key Employee Engagement Programme ("KEEP") was amended in the...
by Jillian O'Sullivan, Partner, Corporate Compliance at Grant Thornton The Government announced (7 March 2023) temporary changes to the Benefit In Kind (BIK) calculations for...
Brita O Connor is Director of Human Resources at Starcircle. By combining technology and talent insights, Starcircle's powerful solutions help their global clients to...
by Dr. Amer Abuhantash The human resource (HR) is one of the most essential assets / inputs for an organization in order to achieve a...
By James R Clark Employees at any company will from time to time become ill or suffer an injury, when this becomes a long term...
by Emily Mason, Associate Director - Multilingual, Call Centre & Customer Care at Abrivia Work and pressure are two terms that can be synonymous with...
by Niamh Pentony, Ergonomist and Director at Boyne Ergonomics Hot desking is not a new phenomenon but with many employers continuing the hybrid work model...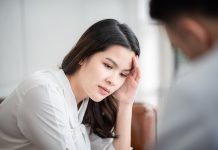 by Niamh Pentony, Ergonomist and Director at Boyne Ergonomics Epilepsy is the term for a group of neurological conditions characterised by the occurrence of seizures,...