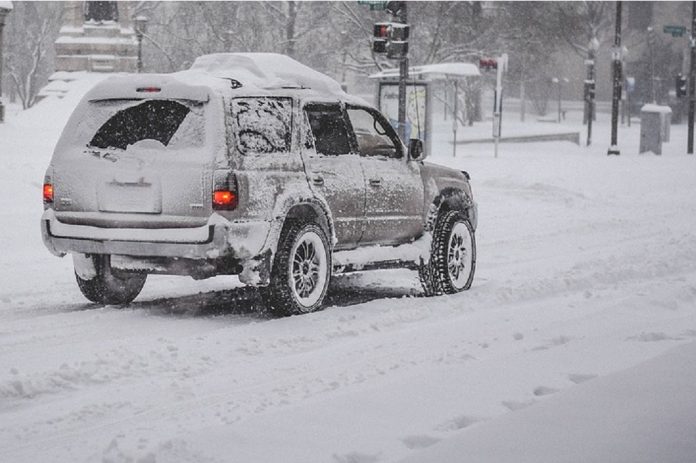 by Moira Grassick, COO at Peninsula Ireland
Whether it's poor light, frozen walkways or dangerous driving conditions, winter hazards can lead to workplace accidents.
For most employers, health & safety precautions are likely to vary in line with the seasons. While suncream may be a control measure for outdoor workers in the summer, the winter throws up challenging weather conditions like sleet, ice and snow that can put your staff, customers and other visitors at risk.
To guard against these risks, there are appropriate control measures you can take to ensure your workplace remains a safe place for your employees and customers.
Here we look at some common winter hazards to look out for and how to reduce the risk they pose.
How does your business work?
The first thing to consider is how your business works and how winter hazards will impact operations.
A manufacturing business may need to consider the temperature on the factory floor or warehouse. A haulage company needs to consider how to prepare drivers for dangerous road conditions. A retail coffee shop on the high street needs to ensure the risk of slips and falls is minimised.
So whatever type of business you run, it's important that your health & safety measures target the specific risks that affect your business.
Update your risk assessment
Under the Safety, Health and Welfare at Work Act, 2005 employers must carry out risk assessments, prepare a safety statement and implement any recommendations it contains.
To guard against winter risks, you should review the areas around your workplace and update your risk assessment as appropriate.
Some questions to consider include:
Will low winter light increase the risk of accidents happening around your premises?
Could ice build-up around blocked drains lead to slips and falls?
Could fallen leaves gather around an entrance or exit leading to slips and falls?
Once you have identified the hazards, you can classify them as low, medium or high risk.
Hazards outside your business
Slip and trip accidents are much more common in the winter months. You should keep all walkways in mind as part of your risk assessment and have measures in place to ensure they remain clear of ice and snow during cold weather.
You will need to identify any heavily used outdoor areas that could be risky if wet or icy. These could include:
Car parks, footpaths, pathways, or sloped areas.
Shortcuts such as grass paths or side entrances.
Anywhere that's heavily shaded or prone to flooding.
Areas under a canopy of trees – fallen leaves can rot and create dangerous conditions for your staff.
Control measures
You cannot be expected to eliminate all workplace risks, but the law does require employers to take 'reasonably practicable' steps to protect people from harm. Relevant control measures could include:
Clearing any obstructions.
Gritting paths to stop black ice forming on paths.
Removing wet leaves from pathways.
Erecting signage or temporary warnings for hazards.
Installation of appropriate lighting.
Covering walkways or building slip-resistant pathways.
Taking appropriate action will demonstrate that you are complying with your legal obligation to provide a safe place of work for your employees, customers, and other visitors.
Hazards inside your business
And it's not just outside hazards you should consider. Darker days and colder temperatures can create issues inside your business, too. Dark warehouses, unlit corridors, and stairwells could all become hazardous with poor lighting.
Wet weather can make walkways slippery for employees, customers and other visitors.
Viruses like the common flu spread rapidly over the winter. Likewise, COVID-19 infections continue to disrupt people's daily and working lives.
Some interior winter risks to consider include:
Are entrances, corridors and stairwells adequately lit?
Are slippery floors at entry points going to be an issue in wet conditions?
Is the temperature in the workplace appropriate?
Control measures
If staff can work from home, this is a good way to minimise the risk of workplace transmission of viruses. Permitting staff paid time off to receive vaccinations is another tool employers use to reduce the risk of viruses spreading in the workplace.
If poorly lit areas are identified, you should take action to ensure interior lighting is appropriate.
If slip hazards are identified, you could look at fitting non-slip flooring in the relevant areas.
And if the temperature is not appropriate, you may need temporary heaters or even an upgrade to your heating system.
Travelling to Work
Snow and ice can impact an employee's ability to travel to and from work. Encourage staff to leave early, as icy footpaths, roads, and transport delays may make it difficult for staff to arrive on time.
During the winter, it's a good idea to share guidance on how to stay safe on the roads. Make it clear that employees should contact you if they think the roads are too dangerous to drive on.
If the weather is really bad, consider whether the journey is necessary. Instead, you could allow staff to stay home until the conditions improve. To reduce disruption, you could:
Use remote working for a temporary period.
Roll out flexible working to allow staff to make up any lost time.
Allow staff to book the time off as paid leave.
Include your employees in health & safety reviews
A key practice in maintaining workplace health & safety standards is to include your employees in the hazard identification and risk reduction processes. Staff will often be more familiar with the hazards around your business and in a better position to suggest appropriate control measures.
About the author
Moira Grassick is an experienced director with a demonstrated history of working in various services industry including financial and legal services. Skilled in HR Consulting, HR Policies, Organizational Design and Development, Management, and Performance Management. Commercially focused with the ability to grow and develop new business. Moira currently holds a BA in HRM, Certified Mediator and diploma in Employment Law.