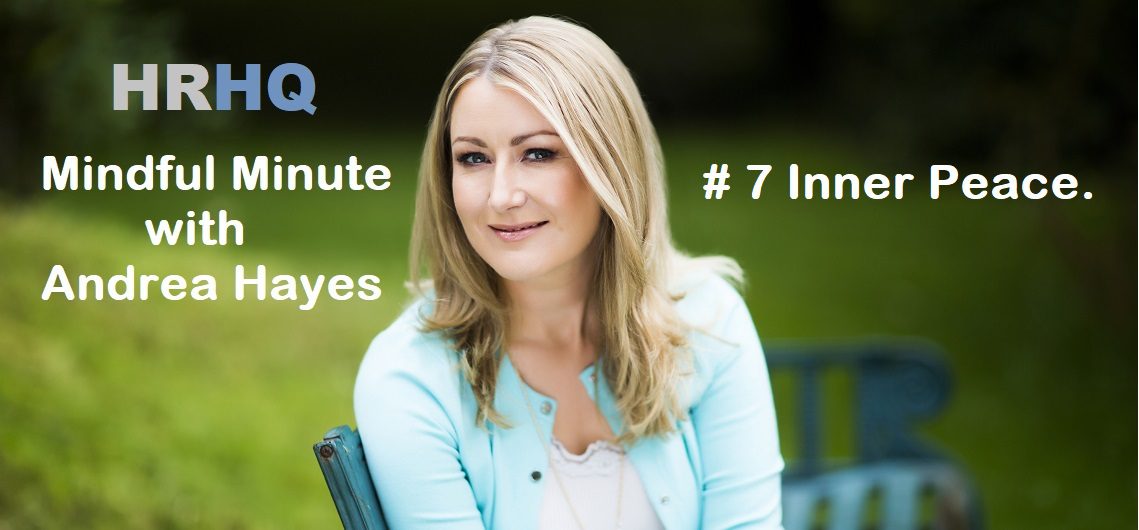 The HRHQ Mindful Minute two week challenge with Andrea Hayes.
All to often we get into the habit of jumping out of bed and rushing into our work day without even thinking about how you'd like  things to go.
The Mindful Minute two week challenge will give you a new way of reframing your day, and a new way of responding appropriately to any given situation that may show up.
This simple practice of taking just one mindful minute a day will help breathe positive energy, intention and focus into your day.
Our two week mindfulness challenge is simple and easy to follow, we ask you to start your day with a mindful moment, simply take a minute to breathe, ground yourself and make it your intention to have a mindful day.
This easy exercise will give you an instant insight to where your attention and energy is going. When you train your brain to become aware and mindful this is when you step into your real power and your true authentic self begins to shine and manifest great abundance, success and true inner peace.