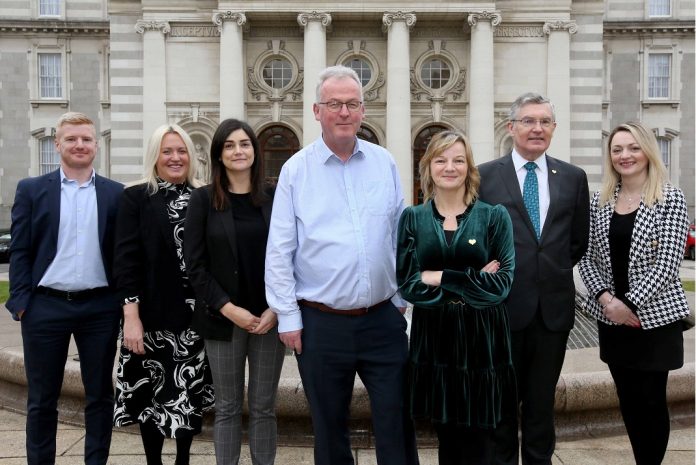 by HRHQ Editorial Team
The Department of Public Expenditure, NDP Delivery and Reform has today announced a new partnership with national charity Family Carers Ireland to provide a suite of practical supports and resources for their staff who balance work with caring responsibilities at home.
A survey of the Department's employees by Family Carers Ireland found that nearly two-thirds (62%) of respondents self-identified as a family carer. This is much greater than the national average of one in nine people (250,000) in the Irish workforce who care for a loved one. This includes those providing care to children or adults with additional needs, physical or intellectual disabilities, frail older people, those with palliative care needs or those living with chronic illnesses, mental health challenges or addiction.
Juggling work, care and other responsibilities can be a challenge, with almost 18% of respondents from the Department saying they find it difficult to achieve a balance.
Family Carers Ireland, the national charity supporting Ireland's 500,000+ family carers, recognised this issue and in response developed its 'Caring Employers' programme which provides bespoke supports and services shaped to work with the needs of each organisation and their employees.
The Department is collaborating with Family Carers Ireland to develop best practice recommendations for a carer-friendly workplace to ensure that staff, who are also in caring roles at home, are recognised, supported and accommodated in their professional careers.
Minister for Public Expenditure, NDP Delivery and Reform, Paschal Donohoe TD said – "My Department is responsible for driving reform and innovation across the civil and public service. I welcome this partnership with Family Carers Ireland as a tangible demonstration of our commitment to providing inclusive leadership in building the workplace of the future."
The Department of Public Expenditure, NDP Delivery and Reform joins Irish Life, Irish Rail, Bank of Ireland, SETU (Carlow and Waterford) as members of the Caring Employers programme, with more coming on board in the coming months.