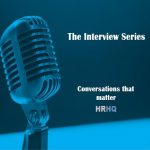 Donal O'Donoghue, MD of Sanderson Recruitment and current President of the National Recruitment Federation (NRF) joined Declan Collins and talked about the current state of the recruitment market; how some aspects of recruiting have got easier with digital technologies, but onboarding people effectively is still an issue; utilising the global talent pool; the worlds first Honours Degree in Recruitment, and the work of the NRF….bio and contact details below….
.
.
.
Bio
LI: https://www.linkedin.com/in/donalodonoghue/
Donal O'Donoghue is Managing Director of international talent and recruitment group Sanderson. His main areas of focus include corporate strategy, organisation design, marketing, and HR strategy. He currently holds the office of President of the National Recruitment Federation, the representative body for staffing and recruiting firms in Ireland. He is a frequent speaker and commentator on business strategy, talent, the future of work and organisational change. A 25 year veteran of the staffing and recruitment sector he has been involved in start-ups, turnarounds, IPOs and M&A activity in the sector. He graduated summa cum laude, first-class honours with Distinction from the Irish Management Institute and University College Cork with an MSc (Mgmt.). He is a Fellow of the National Recruitment Federation in Ireland, and of the Recruitment & Employment Confederation in the UK.