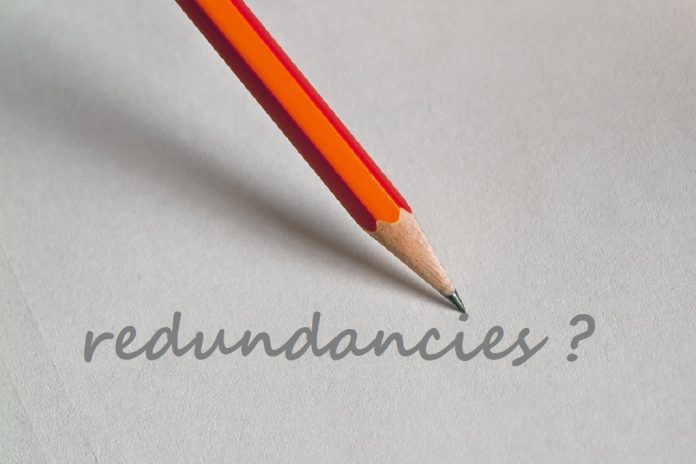 by Matt Moralo-Langan, Talent Team Lead at Personio Dublin
"I'm afraid we're going to have to let you go." That's a message that any respectable business leader or HR manager dreads having to deliver. Throw a global pandemic and an unemployment crisis into the mix, and it feels downright devastating.
But few sectors have been left unscathed by the pandemic. Ireland's unemployment rate has shot up over the past year, from 4.8% in February, to 20.2% at the end of October, and the onslaught of subsequent lockdowns across the world means that, unfortunately, further job losses are inevitable.
No matter how hard it is to have 'that' conversation, it's crucial for businesses to manage redundancies carefully. After all, if handled poorly, employers could risk their reputation, as well as risk losing further staff through resignation later down the line.
So, how can employers ensure all their employees are sufficiently supported?
Be upfront and honest
It's better to over-communicate than under-communicate, particularly when teams are working remotely. The news of redundancies can be stressful and alarming, so this is not the time to keep quiet. Employers must be transparent and provide context to the whole workforce throughout a redundancy process.
There's no doubt employers will have explored all possible alternatives before making a decision that impacts their workforce so dramatically. Sharing this information with employees throughout the process will ensure it doesn't come as a shock and can help them to better understand and appreciate why this is a necessary decision.
The more transparent employers are around how, when and what shape redundancies will take, the less it becomes a case of "us versus them" and the easier it will be for everyone involved.
Support those who are leaving with their next move
There is never a good time to be made redundant, but in the midst of a global pandemic and an increasingly challenging job market, concerns around finding alternative employment can add further stress to an already difficult situation. Employers have a role to play in supporting employees through this transition.
For all the companies that have ever talked about their people-first philosophies, now's the time to put their money where their mouth is. Whether it's mental health and wellbeing support that employees need, or coaching and careers advice, employers must do what they can to help redundant employees with their professional development. Why not offer one-to-one assistance with CV writing and interview practice?
Don't forget those left behind
Redundancies aren't just tough for those who are leaving. They can also cause a lot of uncertainty and disruption for those that remain. Whether it's fears over who is next in the firing line, or "survivors' guilt", it's important to consider the wider psychological impact of any downsizing decisions.
When it comes to communicating redundancies to those who are staying, employers need to clearly outline the rationale behind their restructuring and create a vision for the future. Providing these employees with inside information and much needed reassurance on the stability of the business will keep them engaged and involved with the company.
Remember, word spreads fast in workplaces and a lack of communication creates a breeding ground for rumours. As such, no matter how big or small an update it is, employers must ensure they keep employees regularly informed as the situation progresses.
Businesses are going through tough times and are having to make some difficult decisions, but they need to remember that their reputation is on the line.
From how they communicate, to the support they give, employers are being judged on their people strategy. And, if this is not prioritised, they risk paying the price for their actions later through resignations and a damaged employer brand. Those that get it right will minimise turnover and have their pick of the talent pool. Get it wrong, and the impact of the pandemic will be felt long after it's passed.
When it comes to making redundancies, be clear, transparent and simply willing to listen. But above all, be human. For all of those employers that have ever said their people are their greatest asset, now's the time to prove it.