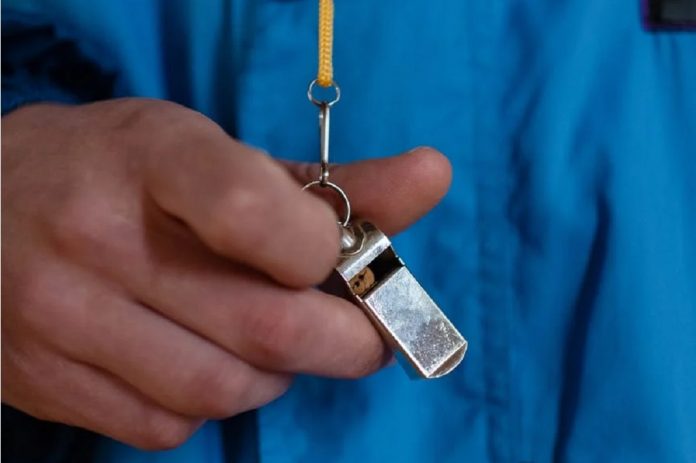 by Elizabeth Ryan, partner in the Employment Law & Benefits Team at Mason Hayes & Curran
The Protected Disclosures (Amendment) Act 2022 (the Act) transforms the legal landscape of protected disclosures, often referred to as 'whistleblowing'. The Act significantly expands the scope of the protections for those who make protected disclosures and places new and enhanced obligations on organisations with more than 50 employees to have processes in place to facilitate workers in making protected disclosures.
We outline some of the main aspects of the Act which differ from and supplement those of its predecessor, the Protected Disclosures Act 2014. We also consider the steps which organisations should take into account when designing and implementing their protected disclosure channels and processes.
Scope
Previously employees, consultants, contractors, those on work experience and agency workers were protected from being penalised if they made a protected disclosure. The Act now provides these protections to persons applying for jobs, in pre-contractual negotiations (other than a recruitment process), undergoing training, shareholders, members of boards and volunteers.
Penalisation
The list of actions which could constitute penalisation has been expanded to include:
Negative performance assessments
Failure to renew a temporary contract
Harm to reputation via social media, and
Psychiatric or medical referrals
Expansion of the definition of Relevant Wrongdoing
The Act expands the categories of relevant wrongdoings, effectively the subject matter of the disclosure, previously provided for in the 2014 Act to now include breaches of EU acts such as those on procurement, financial services, consumer protection and protection of the environment.
Internal channels for making reports and procedures for dealing with reports
There is now a requirement for employers with more than 50 employees to facilitate the making of whistleblowing reports with a duty to "establish, maintain and operate internal reporting channels and procedures." Where an employer has between 50 – 249 employees, this requirement will not come into effect until 17 December 2023.
Internal reporting channels and procedures under the Act
What do organisations need to keep in mind when designing a protected disclosure process?
They should be designed, established and operated in a secure manner which ensures the confidentiality of the identity of the person making the protected disclosure and any persons referred to in the protected disclosure.
There must be an acknowledgement of receipt of the protected disclosure report within 7 days of receipt of it.
The nomination of a designated person to communicate, follow up and provide feedback to the reporting person.
The designated person carries out an initial assessment to ascertain whether there is evidence of a relevant wrongdoing, and where there is no evidence, the procedure can be closed and the reporting person informed. The reporting person can be referred to another procedure such as the grievance or bullying and harassment procedure.
Where there is evidence that a relevant wrongdoing has occurred, appropriate action should be taken to address the wrongdoing.
Feedback should be provided to the reporting person within a reasonable time period and not more than 3 months from the date of acknowledgment of receipt of the report, and at subsequent intervals of 3 months if the reporting person requests it.
Organisations should provide clear and easily accessible information on the procedures for making protected disclosures.
Reports should be capable of being made orally or in writing.
Anonymous reporting
There is no obligation on an employer to accept anonymous reports, however where the employer does accept anonymous reports, and where a worker's identity subsequently becomes known, the protection against penalisation will extend to them.
Penalties
Compensation awards of up to 5 years pay can be made by the WRC where a worker is penalised for making a protected disclosure. Where a worker is not in receipt of remuneration, for example a job applicant, or volunteer, the WRC can make an award of up to €15,000 to these individuals.
Conclusion
This is a highly significant piece of legislation which will exponentially expand whistleblowing protections in Ireland. Organisations with more than 50 employees and, in the shorter term, organisations with more than 249 employees, should be cognisant of their obligations in terms of internal reporting channels and procedures under the Act. Relevant organisations need to put in place channels for the making of reports, for following up on these reports, and providing feedback to the discloser.
The content of this article is provided for information purposes only and does not constitute legal or other advice.
About the author
Elizabeth, ("Liz") is a partner in the Employment Law & Benefits Team. Liz has considerable experience in acting for clients in contentious employment litigation before specialist employment fora and the Civil Courts.
Liz also provides non-contentious employment law advice to clients, ranging from the application of employment statute in the workplace, to assisting clients in drafting employment contracts and policies.
She has advised on several high profile company reorganisations involving the application of the transfer of undertakings regulations and collective redundancy programmes.
Liz has extensive experience in the designing and provision of employment law training courses and workshops for clients. She is a lecturer and tutor for the Law Society of Ireland and is asked regularly to speak at conferences on employment law and related topics.
Liz also advises us on all aspects of health and safety law, including that which applies to bullying and stress in the workplace.