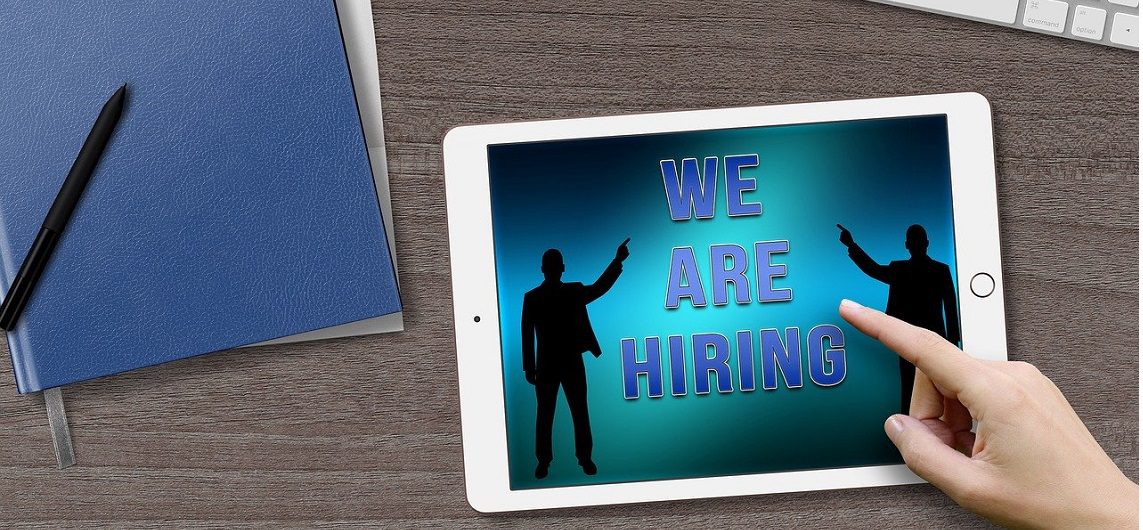 Emily Heaslip, content writer at Vervoe
Remote work is here to stay. So how do you craft a great remote candidate experience?
In May, Facebook announced that more than 95% of the company's workforce was working remotely and that the company would ensure employees could continue to do so on a long-term basis. Google has recently asked its 200,000 employees and contract workers to continue working from home until summer 2021. Microsoft is requiring its teams to work from home through at least October. Amazon's remote work policy is extended until January. And Twitter has decided employees can telecommute forever if they want to.
It's not just tech companies that are embracing remote work. Research firm Gartner reported in mid-July that 80% of companies surveyed plan to continue to allow employees to work remotely at least part of the time.

The pandemic continues to impact and change our society in numerous, unpredictable ways. As countries and governments struggle to contain and treat the spread of COVID-19, the effects of the lockdowns, economic turmoil, and business closings (and reopenings) have yet to be fully revealed. But, one trend has become crystal clear: remote work is here to stay.
As remote work becomes an accepted norm, recruiters must shift their approach to account for an entirely remote candidate experience. Fewer in-person interviews and meetings mean that great communication, employer branding, and transparency matter more than ever. Here's what recruiters need to know to provide a five-star candidate experience.
Recap: What is candidate experience?
The phrase candidate experience encompasses all the interactions a job applicant has with a company throughout the hiring process. From the job description to the application process, to the interview – and even the job offer and salary negotiation – each touchpoint provides an opportunity to make a positive impression or destroy trust in the company.
The candidate experience has a direct impact on your brand, your potential talent pool, and even your bottom line. Research found that 70% of candidates who gave their experience a high rating said they would increase their buying relationship with the employer. The candidate's first impressions of your brand are formed early and impact their decisions throughout the hiring funnel.
Candidates who experience a slow, disorganized, or unclear hiring process may judge that your company may not be the best place to work, after all. With that in mind, hiring managers need to consider how virtual communications – a hiring process hosted entirely online – will create an amazing candidate experience from start to finish.
The new rules of remote candidate experience
The candidate experience is evolving quickly. Here's how hiring teams can shift their approach to remote recruiting while maintaining great communication and employer branding.
Use automation tools to scale communication
Hiring managers are busy people. You have to keep up with all your normal tasks on top of managing the hiring process, so it's understandable that you might forget to tell hopeful job-seekers that aren't the right fit.
Don't leave your candidates waiting and wondering. One survey found that 63% of candidates were dissatisfied with communication from most employers. If they're good enough to interview, they're good enough to receive a clear and timely answer from you, whether or not you're going to actually hire them.
Automated hiring software can help you deliver a better remote candidate experience by scaling communication for you. Vervoe, for example, moves candidates through the hiring funnel with notifications and confirmations along the way. The platform gives you a way to tailor invitation, progression, and rejection emails, and easily notify all candidates on their progress. Send follow-up correspondence to let candidates know if they are or are not still in the running, or if they're moving onto the next step in the hiring process. Clear communication makes all the difference when someone is interacting with your hiring team entirely virtually.
Use new tools to foster diversity and eliminate bias
Remote hiring allows recruiters to open a position to talent from all over the world, and to candidates from all different backgrounds. The hiring process must reflect this level of inclusivity in order to convey a great candidate experience.
One way to do so is to use job-specific assessments to even the playing field for all candidates. Skill assessments are a win-win for remote candidates and recruiters alike. Remote candidates get the opportunity to show what they can do, rather than simply hope their CV gets read and understood. Many skill tests have the benefit of being self-administered. Candidates across time zones can take a skill test at their own convenience.
Give candidates resources to succeed
Remote hiring is a new experience for recruiters and candidates alike. Few candidates have had an entirely virtual interview process before. Companies that provide tools and tips to succeed in this new hiring environment can stand out from their competition. Show you care about your candidates by providing resources like one-way video interview prep.
Blinkist, a nonfiction book summary service, is one such company that is fully transparent about its remote interview process. A recruiter at Blinkist sends each candidate an overview of what to expect before each interview: tips for interview success, a list of who they will meet, and a deeper look at the company's culture and mission. They also provide a voucher so candidates can try the Blinkist app.
Candidates appreciate this approach. It allows them to be better prepared, and even if they don't end up getting the job offer, the time and energy Blinkist puts into the hiring process leaves a positive lasting impression.
Monitor your social media and review your online presence
Employer branding plays an outsized role in the remote candidate experience. Your social media channels are a lightning rod for candidates seeking an inside look at your organization's culture and values. Monitor your channels and answer questions in your direct messages and comments regularly.
Remote candidates aren't just going to your social channels to learn – they're also going to share. One study found that 69% of candidates posted about their negative experience on social media; 82% posted about their positive experience. That's a big win for both your recruiting team and your marketing efforts.
Social media is also a great onboarding and culture-building tool. "After a candidate accepts the job offer, a simple way to make them feel like part of the team is to give them a shout-out on social media. While many companies have been doing this for years, this strategy is especially useful right now when you may not be able to welcome them in person," writes one expert on LinkedIn.
Social media serves as both a great candidate engagement tool and a way to boost your employer branding. The remote candidate experience lives in more than just your email inbox and recruiting platform; don't let these channels fall through the cracks.
Feedback has never been more important
When the relationship with a candidate is entirely virtual, it can be difficult to discern where your hiring process is succeeding – and failing – to provide a great experience. The shift to remote hiring is going to come with a learning curve for both parties, which is why timely feedback is critical.
Luckily, it's easy to get feedback from virtual candidates. DocuSign, for instance, introduced a standardized candidate experience survey. Every single candidate gets a link to the survey which asks for the individual to rate recruiters on statements such as, "My recruiter provided me with timely updates on the status of my application" and "My recruiter treated me with respect throughout the process."
With this feedback, recruiters can adjust their approach to improve every candidate interaction. Make sure you include a few Net Promoter Score questions: "Based on your experience as a candidate, how likely are you to recommend our company to others?". These types of questions can give you hard data on how your candidate experience impacts the overall brand reputation.