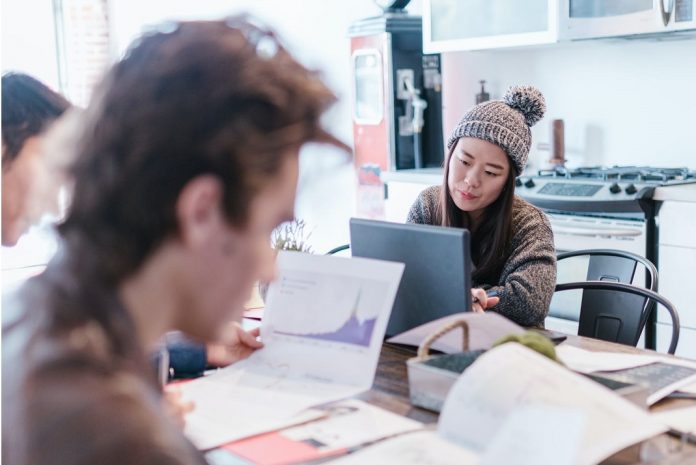 The Irish-owned high-speed broadband and telecoms provider Pure Telecom, have announced the results of a survey which found that more than half (56%) of Ireland's office workers are working from the office on a full or part-time basis. This figure includes 14% who say that they never stopped going to the office.
This comes amid new work from home advice for employees which is to take effect from Friday under plans agreed by Cabinet yesterday
The survey of 500 office workers in Ireland, carried out by Censuswide carried out in October 2021 on behalf of Pure Telecom, found that 8% of office workers are planning to return in some capacity by the end of the year, while 13% expect to return between January and March 2022.
Of those currently going to the office, more than a quarter (27%) are reconsidering attending, or will reduce or stop their attendance, due to concerns over COVID-19 case numbers. In addition, 5% of office workers are delaying their return due to recent COVID concerns.
Pure Telecom's survey found that the majority of office workers have plans to return to the office eventually, however they will spend less time there. One in five office workers will return to the office full time, and some 66% of office workers will be office-based on a hybrid or full-time basis post-COVID restrictions. The average office worker will be in the office three days per week, while a third (32%) will work two days or fewer in the office. Only 6% will not return at all.
The new research also found that men are more likely to have their employer pay at least part of their telecoms bill to support remote working. A fifth (21%) of men say their employer is completely, or partially, paying for their telecoms bill, compared to just 14% of women. Younger workers are also more likely to get employer support for paying their telecoms bills, with one-third of Gen Zs saying their bill is being partially or fully paid by their employer.
Paul Connell, CEO, Pure Telecom, said: "Our research shows that the future of the workplace is hybrid. Almost half of our office-based workforce is yet to return to the office in any capacity and when they do, they will not be basing themselves there fulltime. Employers who can adapt and embrace this change will lead the way in this new era of modern working".
Mr Connell said that Covid-19 is still having a big impact on work practices and the latest public health advice highlights the continued need for flexible working arrangements.